Related Articles:
2006 Visual Effects Society Film Festival
The VES Gathers At The Egyptian To Show Their Magic
By
William Kallay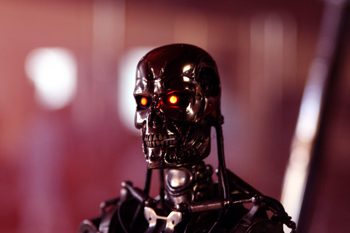 The Visual Effects Society held its annual film festival and conference at the American Cinematheque's Egyptian Theatre in Hollywood, CA. The Visual Effects Society comprises over 1000 members and is the only society in the film business dedicated to visual effects artists. Their festival was held July 6-8, 2006. A number of panels, featuring some of the visual effects industry's top artists, included discussions on the summer's biggest visual effects movies. "Poseidon," "Superman Returns," and "Cars" were some of the films highlighted.
One of the biggest treats was the reunion of the visual effects crew of "Aliens" (1986). It's hard to believe that 20 years ago this film showed how well a sequel could be made. Written and directed by James Cameron, the film was made on a fairly low budget, but the visual effects crew managed to create some very spectacular effects. As a result, the film won Oscars for Robert Skotak, Stan Winston, John Richardson and Suzanne Benson. Film memorabilia collector, actor and panelist, Bob Burns, complimented those sitting nearby for creating some outstanding creatures for "Aliens." Many of those same creatures are featured in Burns' personal collection.
Visual effects artists, art directors, animators and Oscar-winning visual effects supervisors were on hand to discuss their craft. Dennis Muren, who has helped create some of the most memorable visual effects in film history, took a moment to pose in front of an AT-AT from "The Empire Strikes Back" (1980). Richard Edlund, ASC and Richard Taylor had a great time talking shop in the VIP tent sponsored by Sony Imageworks. Stephen Chiodo, one of the famous Chiodo Brothers who helped bring Large Marge ("Pee-wee's Big Adventure" - 1985) to life, spoke to me about the human touch given to stop motion animation.
Many of the visual effects artists brought clips and "how-to" Quicktime movies of their work. Even in this day and age of digital visual effects, there is a tremendous amount of artistry that goes into making Superman fly or extending practical studio sets to make them even bigger. One of the interesting uses of digital technology was used in this summer's "Poseidon." A kitchen set on the ship was pampered with digital carts and digital boxes of pasta. Talk about going "overboard!"
There were a number of screenings of shorts, as well as director Frank Foster's great documentary, "The Story Of Computer Graphics" (1999). There was also an advance screening of "Monster House." I was only able to catch short segments of this film, but I can say from what I saw (including the last half hour or so), this film is lots of fun. It's reminiscent of the 1980s Steven Spielberg produced films like "Gremlins" (1984) and "The Goonies" (1985), where a good story, good characters and a new and talented director (Gil Keenan) come together quite nicely. The motion capture in this film (which was used on "The Polar Express") is more refined and the main characters (i.e. the kids) aren't as creepy looking as they were in "The Polar Express."
The festival wasn't all business. Attendees were treated to a fast, foot tapping collection of 1940s songs by Chester Whitmore & His Jazz Band into the night.
Going to the VES Film Festival is not only a treat for visual effects fans, but for almost anyone interested in the magic of making movies. Visual effects artists and technicians rarely get noticed in the film industry for their often breaktaking work. Here was a chance to see their goods on the big screen. The VES Festival is open to the public, so keep an eye out for it next year.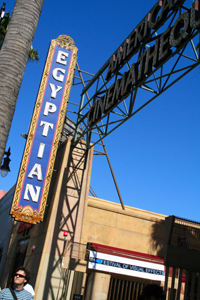 The Egyptian as seen from Hollywood Blvd.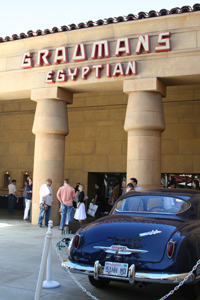 VES members gather in front of the theatre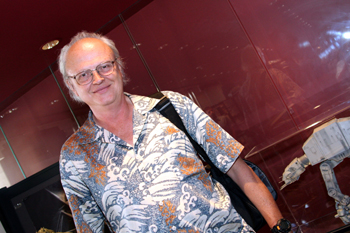 Dennis Muren and an AT-AT from "The Empire Strikes Back"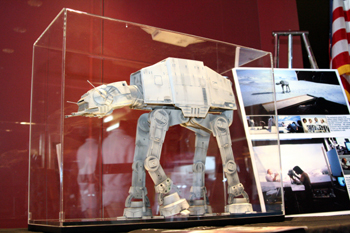 This was one of the models used in "TESB"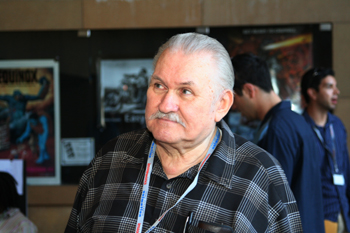 Film artifact collector and actor, Bob Burns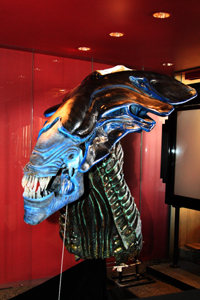 The Alien Queen from "Aliens"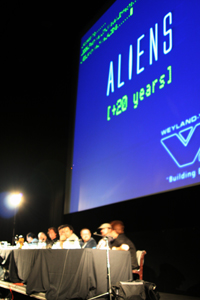 The visual effects crew of "Aliens"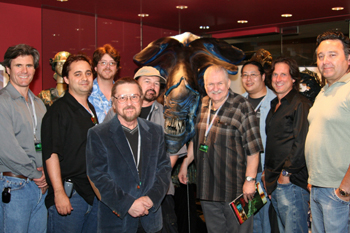 (Left-to-right) Alec Gillis, Paul Taglianetti, Gene Kozicki, Dennis Skotak, Robert Skotak, Bob Burns, Van Ling, Pat McClung and John Rosengrant of "Aliens"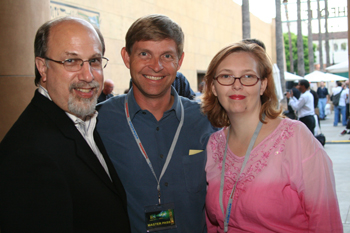 Eric Roth (VES Executive Director), Carl Rosendahl (VES Chairman), Johanna Burlingham (VES Director of Development & Marketing)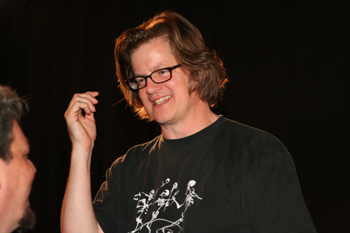 Art director Alex McDowell ("Charlie And The Chocolate Factory")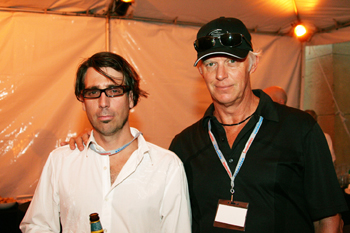 John Gaeta ("The Matrix") and Richard Taylor ("Tron")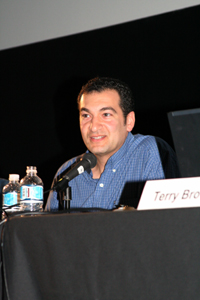 Habib Zargarpour ("Need For Speed: Most Wanted")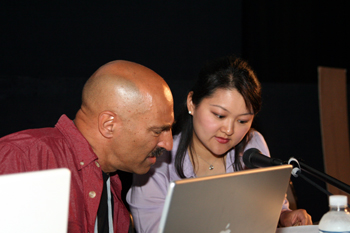 Mat Beck, ASC and Kymber Lim ("Smallville")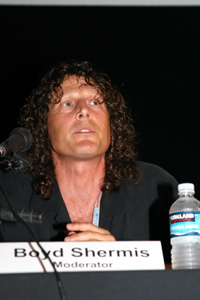 Boyd Shermis ("Poseidon")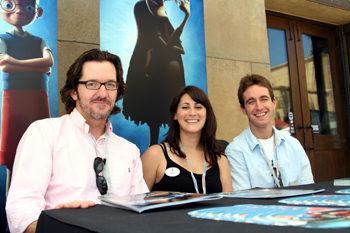 Disney's Darin Hollings (CG Supervisor), Deb Stone & Matthew Jennings (Animation Resources) man the booth for "Meet The Robinsons" (2007)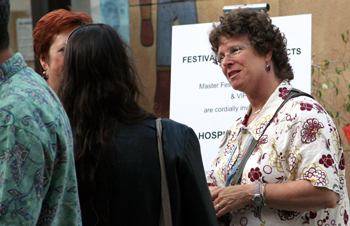 Ellen Pasternack (right), World's Greatest PR Expert!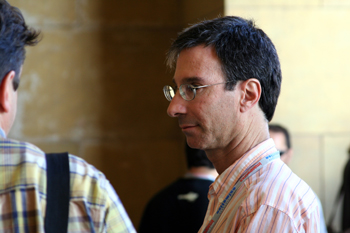 Journalist and FSTD contributor Bill Desowitz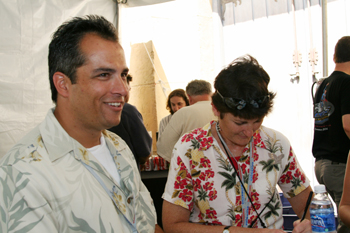 From Script To DVD's resident schmoozer Bill Kallay and Pamela Thompson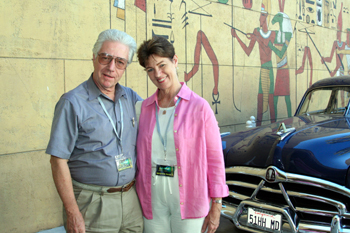 Producer Arnold Kunert and his wife Marlene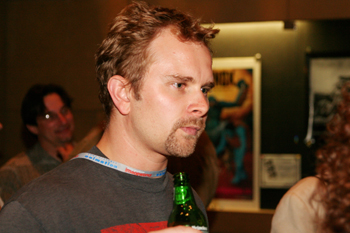 Dan Glass ("V For Vendetta")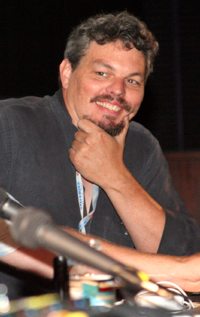 Ian Hunter of New Deal Studios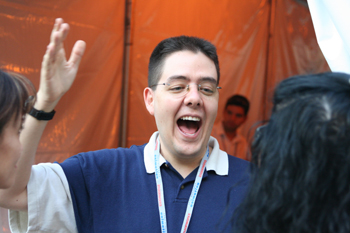 Manuel Alducin of ILMFan celebrates after winning a raffle prize at VES: A ride on a "Vomit Comet" zero gravity plane!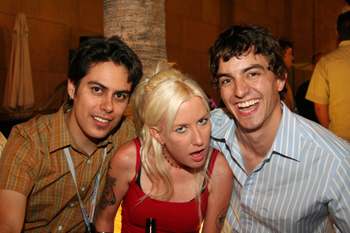 Ben Seymour, Lindsay Burnett & Tony Barraza celebrate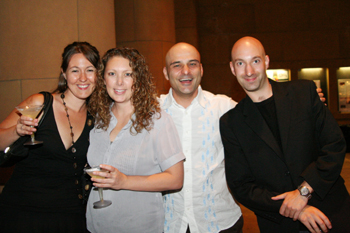 Kristie Sotelo (Animation Magazine), Jodi Bluth (Animation Magazine), Ramin Zahed & Joseph Bell (Digital Dimension)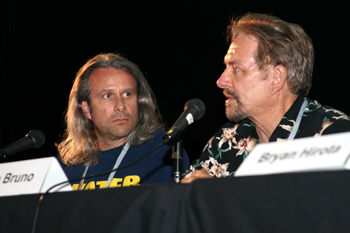 John 'D.J.' Des Jardin and John Bruno talk about working on "X-Men: The Last Stand"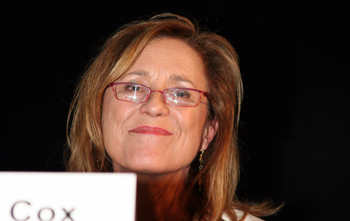 Joyce Cox ("Superman Returns")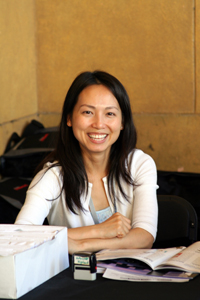 Jena Huynh, VES Volunteer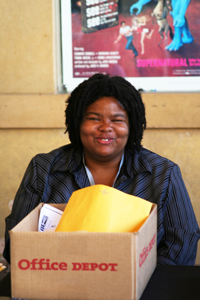 Alexis Harris, VES Volunteer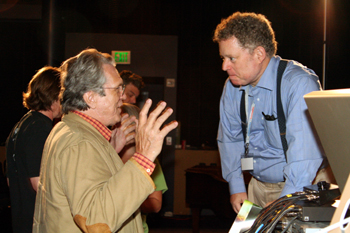 Richard Edlund, ASC talks shop with Bill Taylor, ASC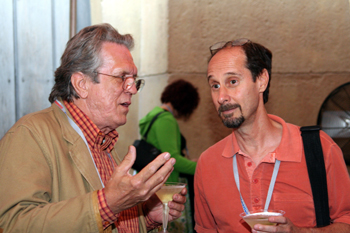 Edlund points out the finer details of cocktails with Stephen Chiodo ("Pee-wee's Big Adventure")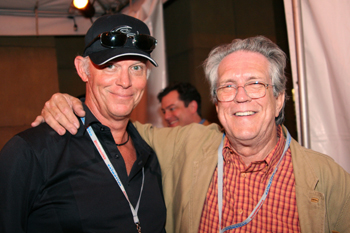 Richard Taylor and Richard Edlund, two class acts in the visual effects industry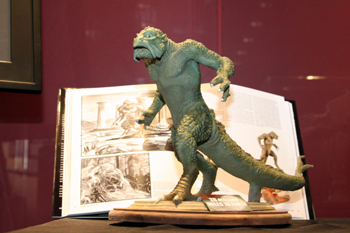 A Ray Harryhausen re-creation,Ymir, from "20 Million Miles To Earth" (1957)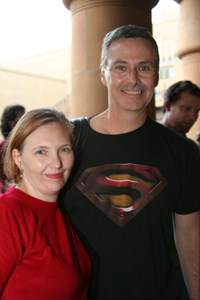 Johanna Burlingham and Mark Stetson, Visual Effects Supervisor ("Superman Returns")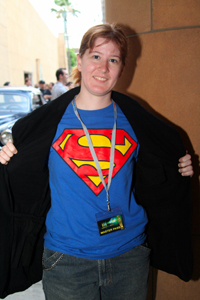 Amanda Kirchner shows her Superman spirit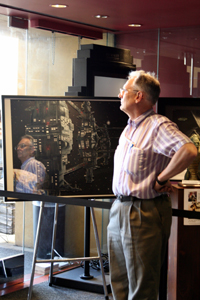 American Cinematheque's projectionist, Paul Rayton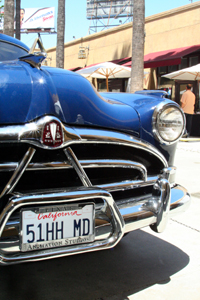 A Hudson Hornet on loan from Pixar, the producer of "Cars"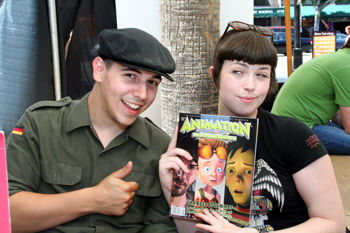 Jason Haber & Mercedes Milligan of Animation Magazine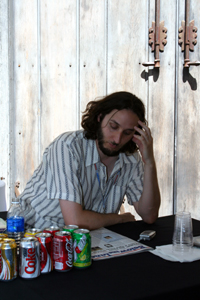 Adam Ginsburg tries to stay cool in the VIP tent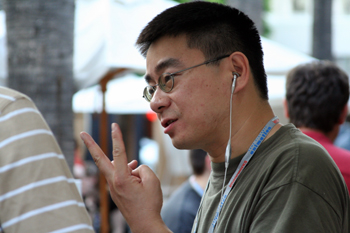 VES's Alan Chu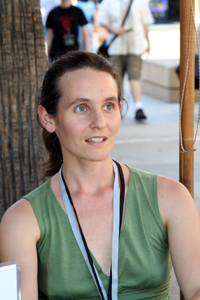 Jennifer Joyner of Rythm & Hues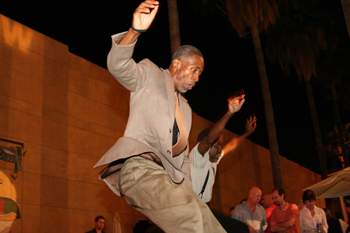 Chester Whitmore jumps for joy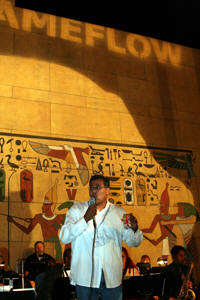 Frameflow's CEO, Hitesh Shah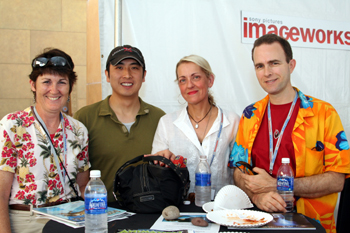 (Left-to-right) Pamela Thompson (career coach), Zhang Xiao (DreamWorks Animation), Diane Piepol (Project Director / Producer @ USC), & David Coons (Artist)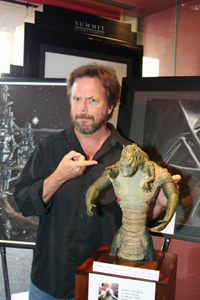 Randy Cook poses with one of his monstrous creations from "The Gate" (1987)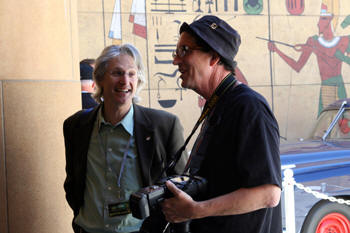 VES's Jeff Okun & photographer Peter C. Koczera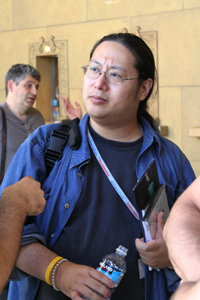 DVD producer extraordinaire, Van Ling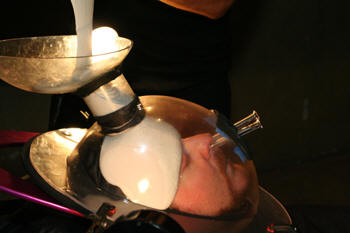 VES's Gene Kozicki has his face life casted by Kephart Taiz of Taiz Design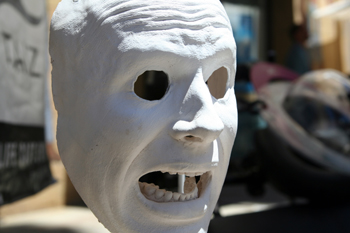 A life cast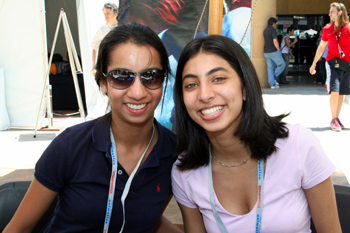 Nisha Gadgil & Anusha Despande of Frameflow
Special thanks to Ellen Pasternack, Johanna Burnlingham, Adam Ginsburg and Gene Kozicki
---
All photos © 2006 William Kallay. All rights reserved.
u