THE SCREENING ROOM

By William Kallay
Has it really been 30 years?

"Tron," the 1982 classic groundbreaking film, celebrated its 30th anniversary at the world famous Grauman's Chinese Theatre in Hollywood. Both stars and filmmakers from "Tron" came out to have a blast on the "Grid Carpet." The festivities took place on October 27, 2012.

Actor Bruce Boxleitner, who played Tron, showed up to greet fans, despite feeling under-the-weather. Writer/director Steven Lisberger, Peggy Lisberger, Harrison Ellenshaw, Richard Winn Taylor II, Raulette Woods, Jerry Rees, Bill Kroyer, John Van Vliet, Darrell Rooney, Kenny Mirman, John Sheele, Arne Wong, Mike Bonifer, Donald Kushner, Alwyn Kushner, Alan Kay, Bonnie MacBird, Michael Fremer, Frank Serafine, John Grower, and myself were at the event.

The Chinese Theatre was filled with hundreds of "Tron" fans, many of which weren't even born when the film came out in theatres. As Mike Bonifer, "Tron's" publicist took to the microphone, they cheered as he introduced the cast and crew of the film.

For years, "Tron" has grown in popularity with audiences. When it was released on July 9, 1982, the film was a modest success, yet it was seen as a failure for Disney. As people became more comfortable with computers, the classic has been embraced by audiences. "Tron" ultimately changed how we see movies. Nearly every film and television show made today has a computerized visual effect. The film was so influencial, John Lasseter decided to make all of his animated films computers.

The "Tron 30th" party was vindication for the amazing work and artistry that went into making "Tron." Each and everyone involved with the film was recognized for their incredible work. After a special panel discussion where everyone had a moment to talk about their work on the film, "Tron" was screened on the famous Chinese Theatre screen. The film originally opened on that same screen in 70mm on July 9, 1982.

Afterward, audience members who bought V.I.P. tickets were invited upstairs to the Chinese Sixplex ballroom for a huge party. A Light Cycle from Tommy Tallarico's collection was on display with hundreds of "Tron" pieces of memorabilia from both fans and "Tron" alumni. DJ Mobius8 treated guests to thumping electronic music as visuals from the film edited by Stephen Fedasz graced screens. Animator Chris Casady offered some of his amazing footage to be shown.

The celebration was incredible for me. After having written "The Making of Tron," I've grown to know so many wonderful people who worked on the film. And since my book was published, I've been fortunate to have met a lot of fans at numerous book signings and have appeared on the radio. For a guy who grew up admiring filmmaking, it's truly an honor to be a part of "Tron." The party, as they say, took the cake.
TRON 30TH ANNIVERSARY PHOTO GALLERY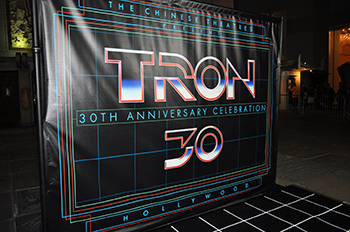 The "Grid Carpet"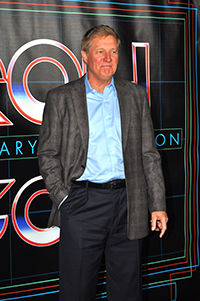 Actor Bruce Boxleitner (Tron)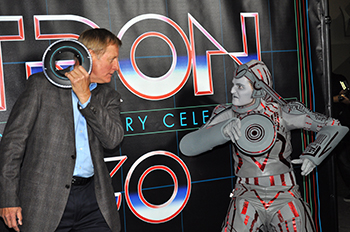 Boxleitner battles Sark again!
At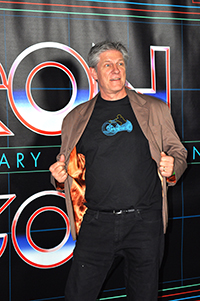 Animator Bill Kroyer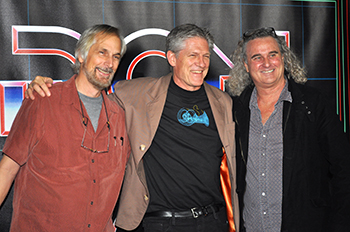 "Tron" animators John Van Vliet and Bill Kroyer share a moment with scene coordinator John Grower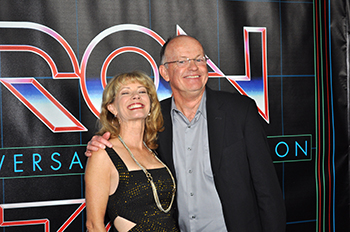 Julie and Harrison Ellenshaw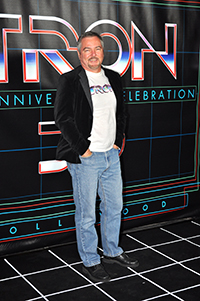 [3]
Animator Darrell Rooney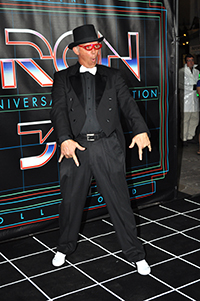 [4]
"Tron" co-visual effects supervisor Richard Winn Taylor II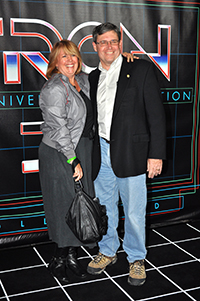 [4]
Anne and Rob Hummel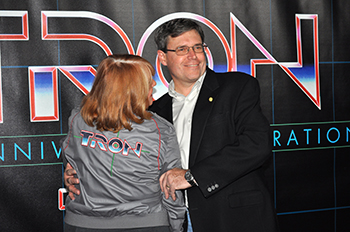 [4]
Anne wears an original "Tron" crew jacket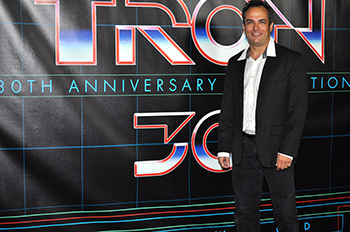 [4]
Writer William Kallay ("The Making of Tron")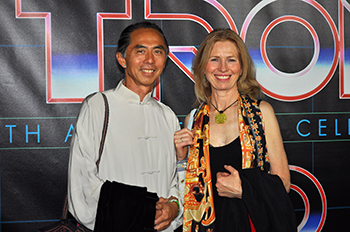 [1]
Animator Arne Wong and his lovely wife Dania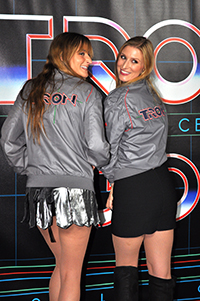 Jasper and Alwyn Kushner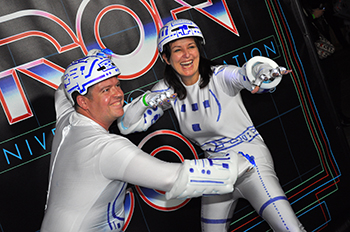 "Tron" fans were invited to wear costumes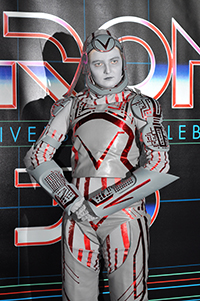 Sark (Ashley Pethigal) won the Best Costume Award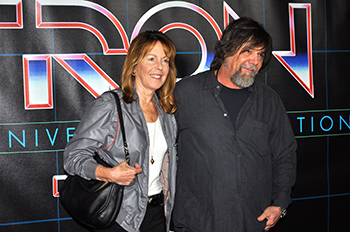 Peggy and Steven Lisberger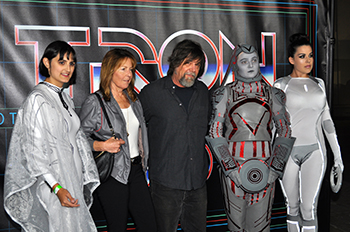 The Lisbergers pose with fans of "Tron" and "Tron: Legacy"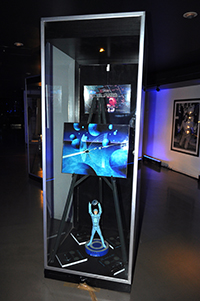 One of the "Tron" displays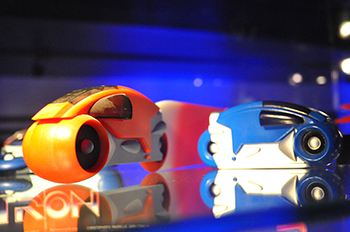 Vintage Light Cycles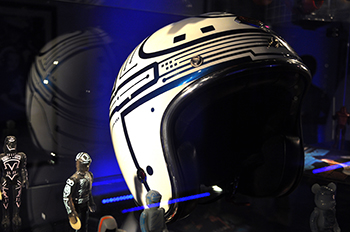 A rare "Tron" motorcycle helmet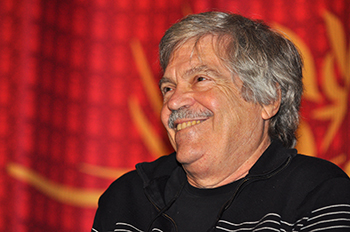 Computer icon Alan Kay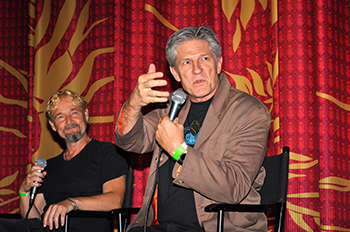 Computer Image Choreographers Jerry Rees and Bill Kroyer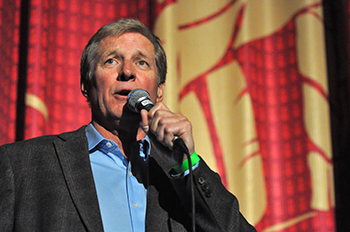 Despite feeling bad and fighting jet lag, Boxleitner still charms the audience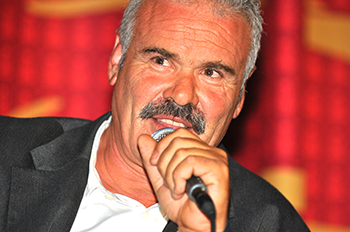 Frank Serafine created some of the incredible sound effects in "Tron"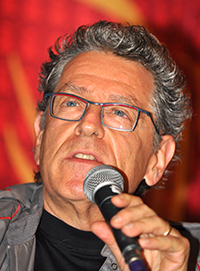 Michael Fremer supervised the soundtrack for "Tron"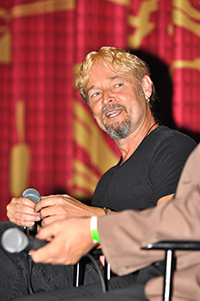 Jerry Rees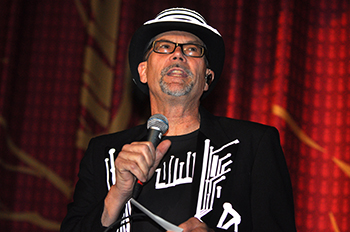 Host Mike Bonfier was the publicist for "Tron" and he wrote fantastic book "The Art of Tron"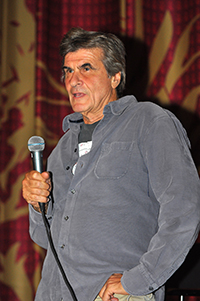 Producer Donald Kushner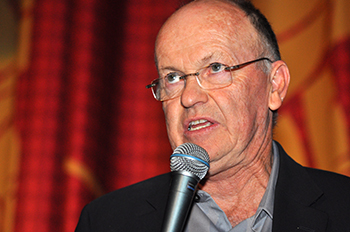 Harrison Ellenshaw talks about his experience as a co-visual effects supervisor and associate producer on "Tron"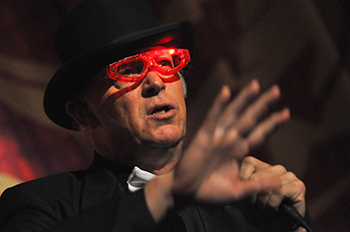 Richard Winn Taylor II lights up the theatre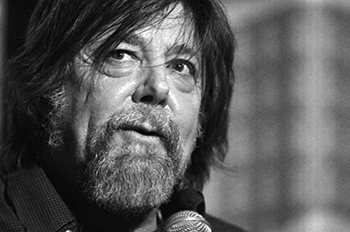 Steven Lisberger reflects on "Tron"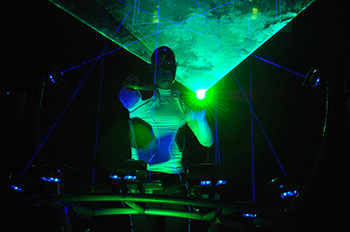 Mobius8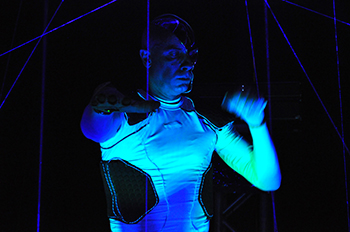 Mobius8 kept the dance floor moving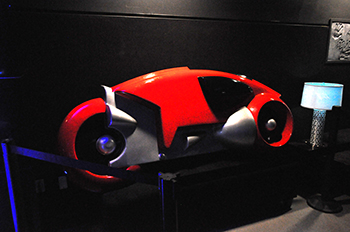 Tron Light Cycle model from Tommy Tallarico's VIDEO GAMES Live Concerts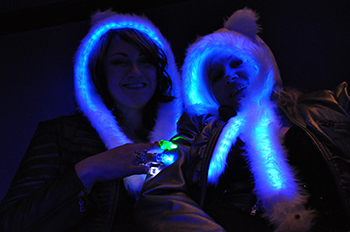 Storyboard artist Renee and her friend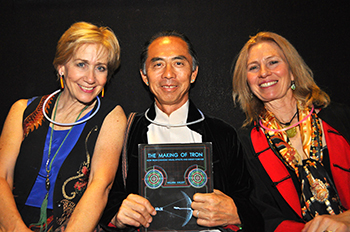 Raulette Woods (International Cel Coordination), Arne Wong (Matte Production Supervisor) and Dania McManus Wong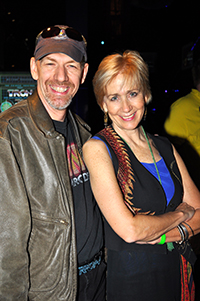 Super "Tron" fan R.W. Martin and Raulette Woods