"Step Up" Premiere!
Touchstone Pictures Brings Out The "Bling-Bling" At ArcLight
By
William & Alexandria Kallay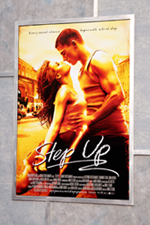 Dear General Public:
In the short time that FSTD has been covering movie premieres, we've normally taken pictures of the major stars. We've gotten Lindsay Lohan, Tim Allen, Julie Andrews, Teri Hatcher, Mandy Moore, and Zack Braff, just to name a few. And we were ready to take some great pictures of up-and-coming stars, Channing Tatum and Jenna Dewan, who star in "Step Up."
My daughter and I were at the premiere of the summer's boy-meets-girl-on-the-dance-floor movie. Honest. My camera was primed. The flash unit was filled with four new AA batteries. Alexandria was ready to ask the searing questions like, "How did you do that handstand?"
So it is with deep regret that must tell you that we (kind of) failed on our mission. We got pictures of most of the stars from "Step Up." We got to talk with some of them, including Alyson Stoner, De'Shawn & Isaiah Washington, as well as composer Aaron Zigman and the screenwriters of the film, Duane Adler & Melissa Rosenberg. We found everyone we talked to was very friendly. We just didn't get the leads, per se. We got Mr. Tatum's head as he was whisked away into the premiere. Not good enough? To make up for our failure on our mission, we've supplied a still from the film featuring Tatum and Dewan.
A Hollywood premiere can be a little crazy. The stars are given a few moments with the press to answer questions about the film, and then they are escorted into the theatre. Meanwhile, the press tries their best to talk with the stars, but often times, the stars don't have the time to stop and talk with the smaller outlets. This time, it wasn't a case of the stars not being in view of our camera. We simply missed our picture opportunity.
So General Public, we apologize in advance for not supplying you with pictures of Channing Tatum and Jenna Dewan. We will keep our eyes, ears and camera trained on the red carpet next time.
Humbly yours,
FSTD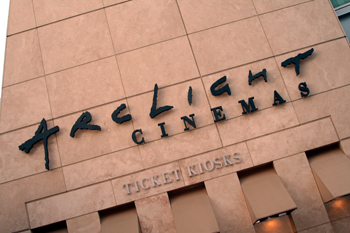 [1]
The premiere was held at the ultra modern ArcLight Cinemas in Hollywood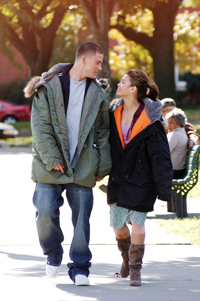 [2]
Channing Tatum and Jenna Dewan in "Step Up"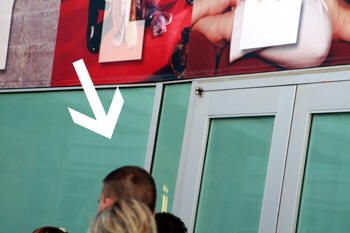 [1]
Tatum (the back of his head) at the premiere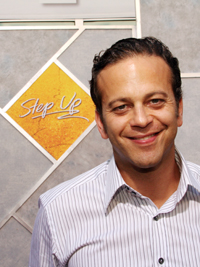 [1]
Composer Aaron Zigman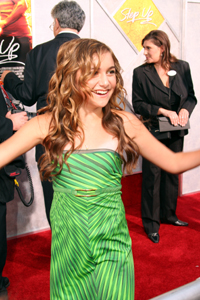 [1]
Alyson Stoner ("Camille")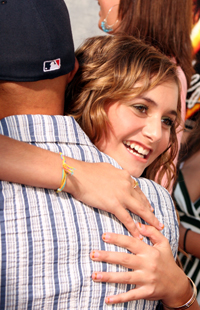 [1]
Stoner gives a friend a hug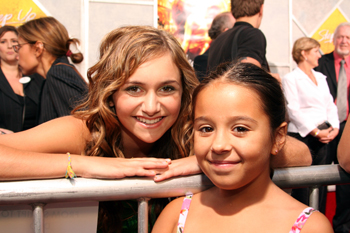 [1]
Stoner and Alexandria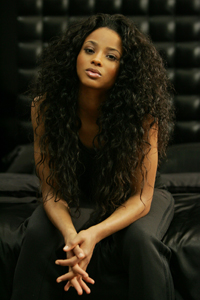 [2]
Singer Ciara was at the premiere, but we didn't get her picture...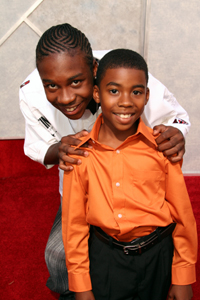 [1]
De'Shawn ("Skinny") and little brother Isaiah ("Tyler's Foster Brother") Washington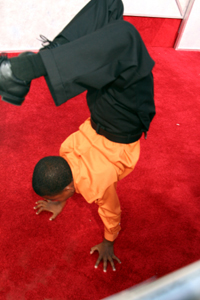 [1]
Isaiah shows Alexandria his handstand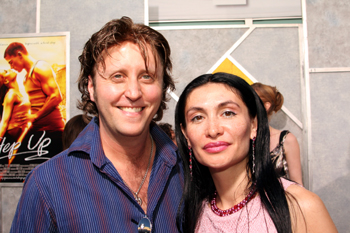 [1]
Screenwriters Duane Adler and Nian Aster ("God's Waiting List")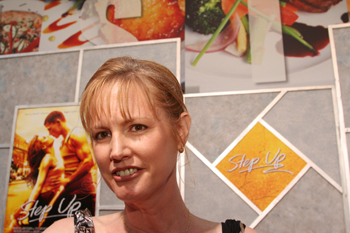 [1]
Screenwriter Melissa Rosenberg as taken by Alexandria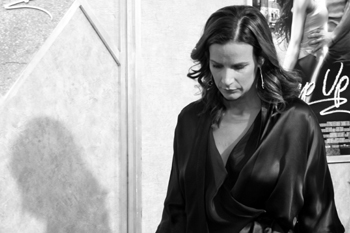 [1]
Rachel Griffiths ("Director Gordon")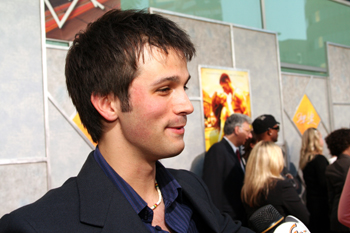 [1]
Tim Lacatena ("Andrew")
Special thanks to Rebecca Rosen and Alexandria Kallay
---
[1] © 2006 William & Alexandria Kallay. All rights reserved.
[2] © Buena Vista Pictures Distribution. All rights reserved