"Night Stalker" Signing
Cast Members & Executive Producer Greet Fans At W. Hollywood Best Buy
By
William Kallay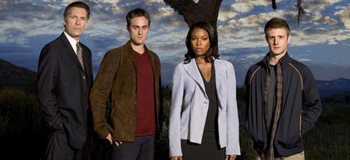 Touchstone Television recently released the complete series of "Night Stalker" on DVD. To celebrate, they held an in-store appearance of actors Stuart Townsend (Carl Kolchak) and Gabrielle Union (Perri Reed) and creator/executive producer Frank Spotnitz ("The X-Files") at Best Buy in West Hollywood, California. The stars greeted a number of fans who stood in line to get their "Night Stalker" DVDs signed on May 30, 2006.
The series was a modern update of the classic "Kolchak: The Night Stalker" which aired on ABC in 1974 for a short 20 episodes. Well known to "X-Files" fans, that version of the series was the inspiration for the 1990s supernatural conspiracy show starring David Duchovny and Gillian Anderson. Unfortunately for the 21st century version of "Night Stalker," viewers didn't catch onto it as ABC Television probably hoped for. It aired for only six weeks.
The creepy show is now available on DVD with 9 episodes, audio commentary by Frank Spotnitz, deleted scenes and more.
The autograph signing brought out fans of the show, as well as various onlookers shopping at Best Buy. Stuart Townsend, who is also known as actress Charlize Theron's boyfriend, greeted fans with a smile and cordially stood with them for pictures.
Talk about a beauty! Gabrielle Union is even more stunning in person than she looks on television! Okay, this is starting to sound like a tabloid, but she really is very pretty. She was all smiles and graciously signed autographs for fans and store personnel alike.
Frank Spotnitz cheerfully greeted fans as they brought their DVDs and posters to him for his autograph.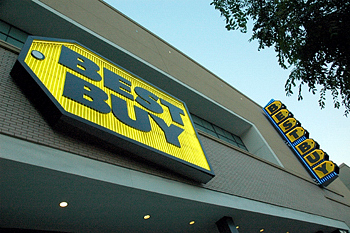 The massive Best Buy in West Hollywood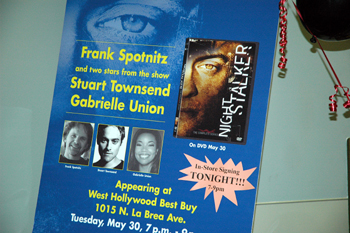 This was one of the giant posters greeting shoppers and fans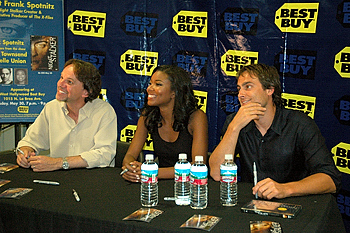 (Left-to-right) Frank Spotnitz, Gabrielle Union and Stuart Townsend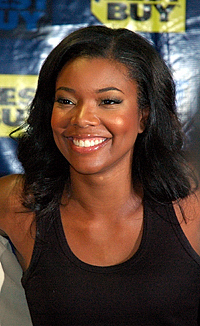 Union smiles for the photographers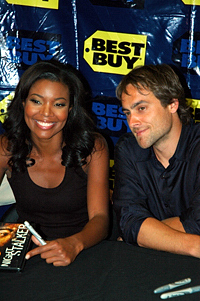 Union and Townsend played newspaper reporters on the show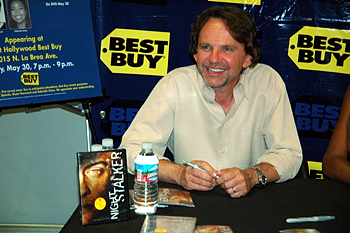 Spotnitz greets fans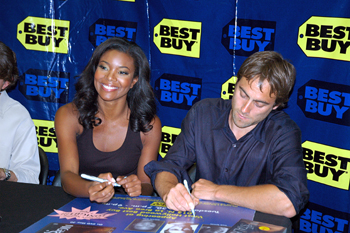 Union and Townsend sign one of the store posters announcing the DVD signing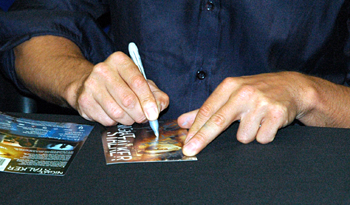 Townsend signs a DVD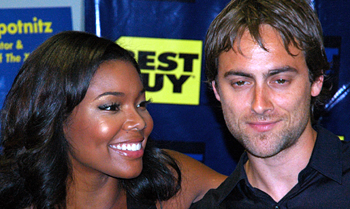 Union and Townsend get their close-up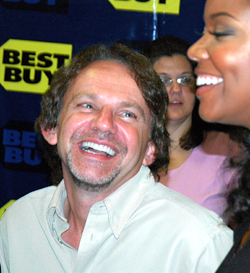 Creator Spotnitz gets a good laugh from Union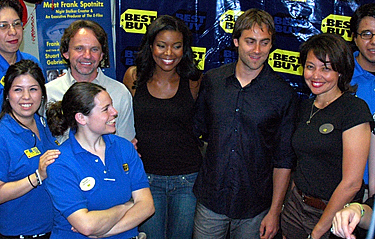 Some of the Best Buy cast get into the action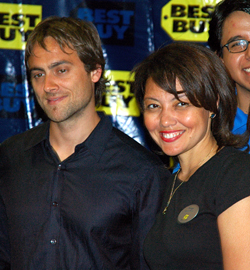 Townsend poses with number one fan, Best Buy Store Manager, Margie
Special Thanks To Mac McLean
---
Event photos © 2006 William Kallay. All rights reserved.
IMAGES: © Touchstone Television/ABC, Inc. All rights reserved.