THE SCREENING ROOM

By William Kallay
EDITOR'S NOTE: This photo gallery was originally posted on December 2, 2004. It is one of the most popular pages on the site, and we are pleased to present it to you.

With the upcoming release of the 2-disc DVD set of Walt Disney's "Mary Poppins" 40th Anniversary Edition on December 14th, Disney rolled out the red carpet at the beautiful El Capitan Theatre in Hollywood, California on a chilly November night. The classic Disney masterpiece has been restored and was "re-premiered" here to commemorate the occasion.

Almost like what it might have been when "Mary Poppins" originally premiered at the Grauman's Chinese Theatre across the street from the El Capitan, crowds of fans and press gathered to catch a glimpse of many of the stars who made up this special night. In fact, L.A. gridlock caused for numerous late arrivals.

The wonderful actress, who played Mary Poppins, Oscar-winner Dame Julie Andrews, led an all-star entourage of Disney's guests to the screening. Before the film began on the big El Capitan screen, Walt Disney Studios Chairman, Dick Cook, introduced Dame Julie and a number of people who worked on the film including Xaviar Atencio (designer), Karen Dotrice (Jane), Dick Van Dyke (Bert), Peter Ellenshaw (a visual effects Oscar winner on the film), Glynis Johns (Winifred), Ollie Johnson (designer), Bill Justice (animator) and Richard M. Sherman (music and lyrics). Standing ovations were given to those on stage. Honorary Hollywood Mayor Johnny Grant brought out a plaque and proclaimed November 30th "Mary Poppins Day."

Other stars who came were Harrison Ellenshaw, Michael Giacchino, Elaine Hendrix, Mike Johnson, George Lopez, Leonard Maltin, Raven-Symone, Christie Carlson Romano, Lin Shaye, Alyson Stoner and Jo Ann Worley.

The screening was truly special, in a way that was reminiscent of seeing some other classic films with an audience in a movie palace. The last time I encountered audience applause after every song during a musical film was in 1991 with "Beauty And The Beast" at the same theatre. Nearly everyone in the audience applauded every classic Sherman Brothers tune, including "A Spoonful Of Sugar," "Feed The Birds (Tuppence A Bag)," "Supercalifragilisticexpialidocious," and the Oscar-winning "Chim Chim Cher-ee." This film has been mostly seen recently on various types of video, but it's a film that deserves to be seen with an audience on the big screen.

After the film concluded, guests were invited to a large ballroom at the Hollywood & Highland complex across the street for dinner, music and activities for the children. In keeping with the theme of "Mary Poppins," a number of people were dressed in early 20th Century costumes, and there were various "Marys" with umbrellas: one with umbrella base and all, carpet valises, and some real and "not-so" real penguins showed up.

Again, like with the "Aladdin" DVD Premiere, my daughter, Alexandria, was my gracious assistant on both the red carpet and in the after-show party. She was an intrepid reporter and her help was sincerely appreciated.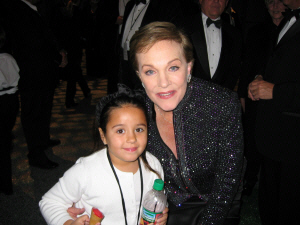 Alexandria Kallay and Dame Julie Andrews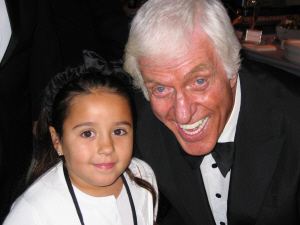 Alexandria and Dick Van Dyke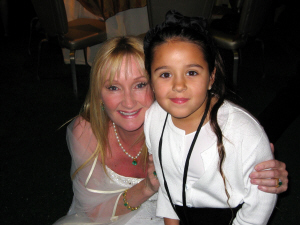 Karen Dotrice and Alexandria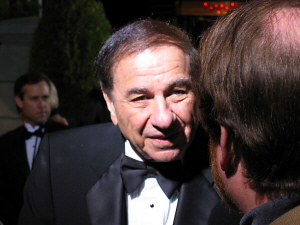 Richard M. Sherman, Music and Lyrics (written with brother Robert)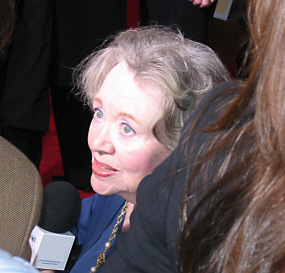 Glynis Johns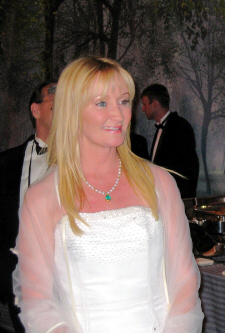 Karen Dotrice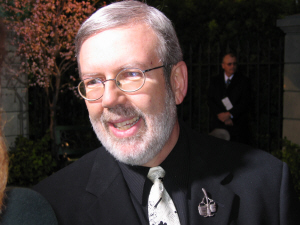 Leonard Maltin ("The Disney Films")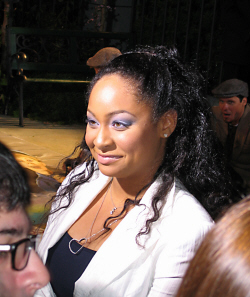 Raven-Symone ("That's So Raven")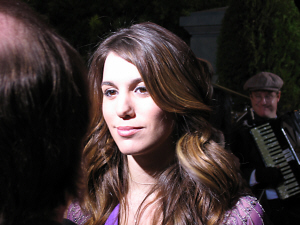 Christy Carlson Romano ("Even Stevens" and "Kim Possible")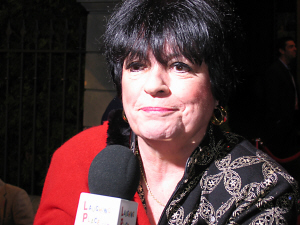 Jo Ann Worley ("Beauty And The Beast")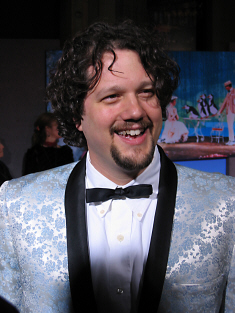 Michael Giacchino (composer, "The Incredibles")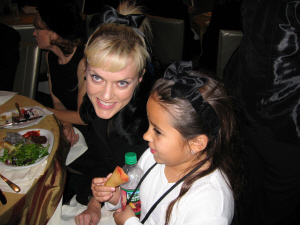 Elaine Hendrix ("Joan Of Arcadia") and Alexandria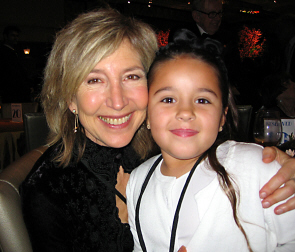 Lin Shaye ("A Cinderella Story") and Alexandria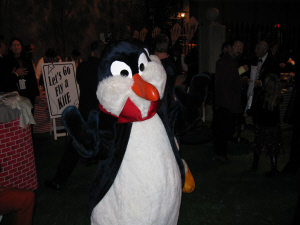 Penguin Greeter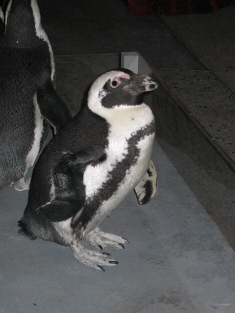 A Real Penguin Greeter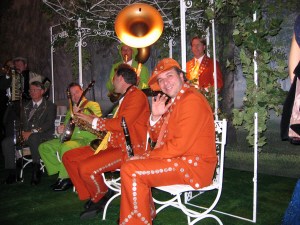 The "Mary Poppins" Band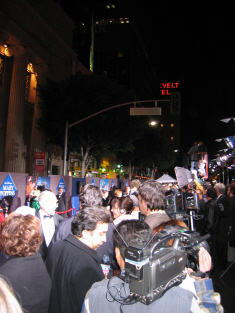 The Press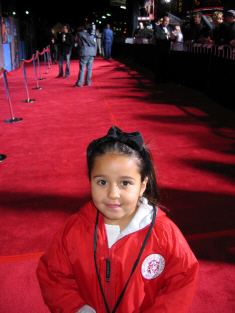 Alexandria Reporting From The Red Carpet
Originally posted here on December 2, 2004.
Special Thanks To Harrison Ellenshaw, Jeff Kaplan, Amelia McPartlon and Alexandria Kallay
All photos © 2004 William Kallay. All rights reserved.
---