THE SCREENING ROOM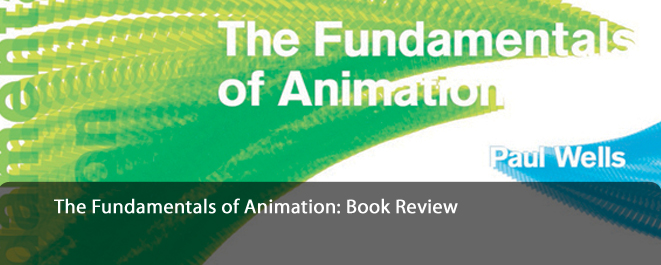 BOOK REVIEW
By Bill Kallay
I have always admired animation and animators. The ability to take thousands of individual drawings to form a cohesive cartoon or feature film takes talent, ingenuity, and passion. The end result can be as powerful as "Fantasia" (1940) or as funny as "South Park" (1997-present).

Author Paul Wells wrote "The Fundamentals of Animation" and it is a carefully constructed introduction to the art of animation. Appearing larger than its 196-pages may suggest,his book is brightly colored and beautifully presented. He has done his research on the history and concepts of animation, and it shows.

As a film buff and historian, I have enjoyed many books on animation. A lot of books on the subject tend to focus on the "Golden Age" of animation when the likes of Walt Disney, Max Fleischer, Tex Avery and Chuck Jones ruled. What is refreshing about Wells's book is that he is not afraid to delve into modern animation and art forms. He gives readers a fresh perspective on animation of all types. Computer animation and modern stop-motion animation are covered, for example. He even includes a reference to the rock video by Queens of the Stone Age, "Go with the Flow."

His book has a lot of different sections including paragraphs, interviews, sidebars, diagrams, and photographs. The barrage of information may, at first glance, be a bit much for some readers. But if they take their time, the book offers a tremendous amount of information. I was intrigued by the sheer amount of different work in animation that has been done over the years.

Wells dives right into the basics of animation, from the initial concept to the final cut. Although I have followed animation for years and even tried it myself, the sheer level of detail that goes into the art form in enormous. He describes character development and "dope sheets," subjects that are very important. A low budget television cartoon can require a lot of work and planning, even if the end result is less than ideal. He does a tremendous job in breaking down how animation is done without being too technical or dry.

I still cannot draw well. Animation, with the assistance of software like After Effects, still looks rough and tumble when I get my hands on it. Keyframes are supposed to be my friends, but somehow I make enemies out of them. I can only admire the work real animators do. Young animators who do have talent are encouraged to read Wells' book for keen insight into the fundamentals of animation.

"The Fundamentals of Animation" is part of a series of books on filmmaking. All are available at http://www.avabooks.ch/index.php.

Special thanks to Katharine Nelson

Photo:

© AVA Publishing SA. All rights reserved.
QUICK GLIMPSE
MOVIE
--

TALENT
Author: Paul Wells

Cast: --

FEATURES
--

RATING
--
About | Site Index | Contact | Terms & Conditions | Links
Custom Search