THE SCREENING ROOM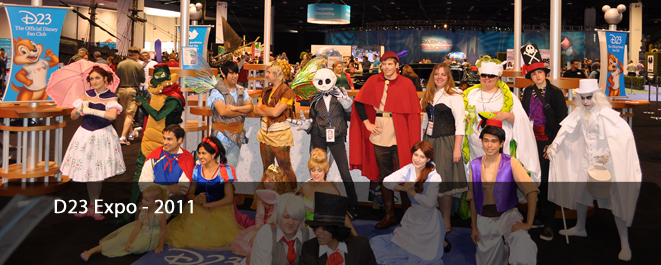 PHOTO GALLERY
By Bill Kallay
Disney put on its second huge Disney fan convention, D23 Expo, at the Anaheim Convention Center. D23 is Disney's answer to Comic-Con, a one stop shop to experience the magic that makes the Mouse company run. Disney skipped a year to figure out if it was viable to repeat the convention. It seems that this time around, the expo was even more popular than the first one in 2009.

D23 ran from August 19-21, 2011.

The convention had a huge number of events and conferences. Since there was so much to see and do, below is a compilation of the main highlights in a photo gallery. This will give you an idea of what Disney has in store for fans now and in the future.


Special thanks to Beth Castle, Rita Lee Cooper and Lisa Scalzo


Photos: © Bill Kallay. All rights reserved. [all photos except where noted]

[1] Photos: © 2011 Disney Enterprises. All rights reserved.
PHOTO GALLERY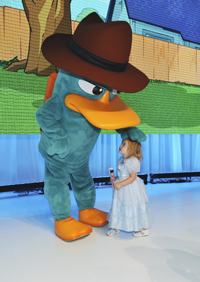 [1]
Agent P from "Phineas and Ferb"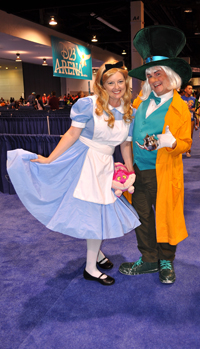 A
Alice and the Mad Hatter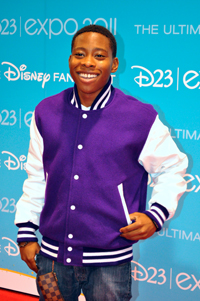 "A.N.T. Farm" actor Carlon Jeffery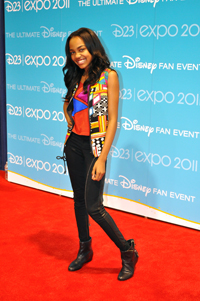 "A.N.T. Farm" actor China Anne McClain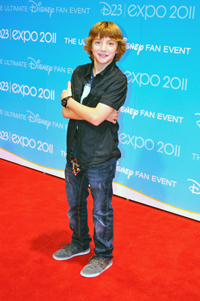 "A.N.T. Farm" actor Jake Short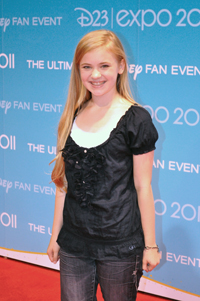 "A.N.T. Farm" actor Sierra McCormick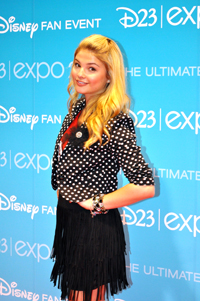 "A.N.T. Farm" actor Stephanie Scott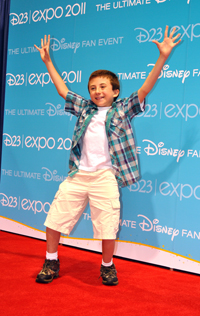 "Fish Hooks" actor Atticus Shaffer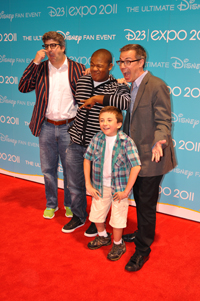 "Fish Hooks" cast and creators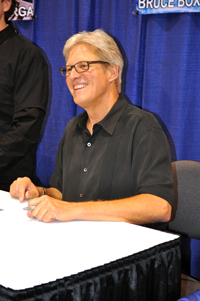 "Tron" actor Bruce Boxleitner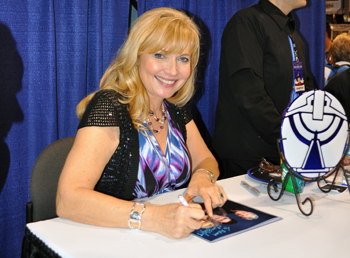 "Tron" actor Cindy Morgan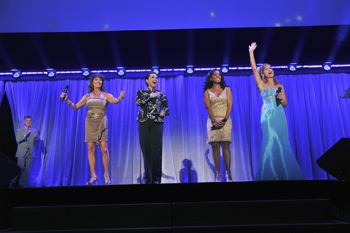 [1]
Disney Legends ceremony inductees Paige O'Hara, Lea Salonga, Anika Noni Rose and Jodi Benson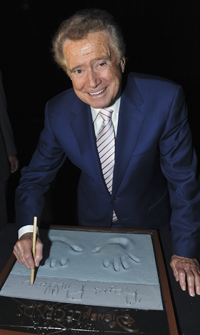 [1]
Disney Legend Regis Philbin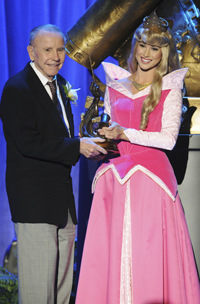 [1]
Disney Legend Ray Watson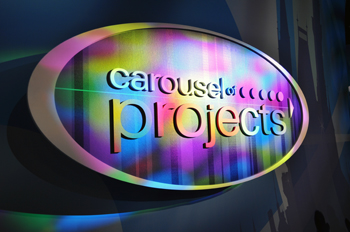 Disney Parks & Resorts showcase called Carousel of Projects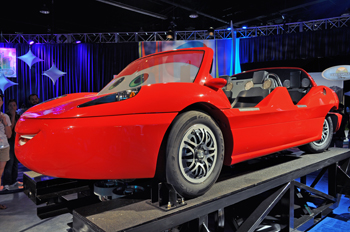 "Cars" ride vehicle for the upcoming Carsland themed area of Disney's California Adventure park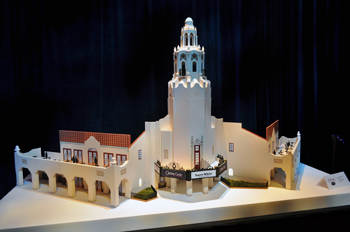 The famous and demolished Carthay Circle Theatre is being resurrected at Disney's California Adventure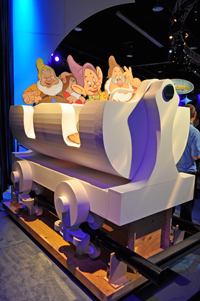 Coaster car mock-up for the new Seven Dwarfs attraction in the Magic Kingdom in Orlando, Florida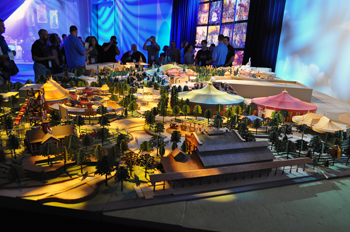 The Fantasyland expansion model for Orlando is huge!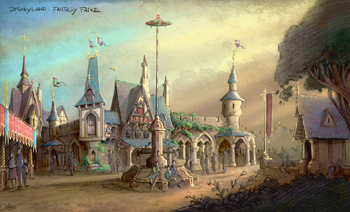 [1]
Fantasyland Faire in Orlando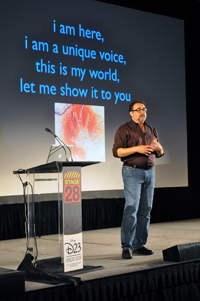 Disney animated film producer Don Hahn talks about the creative mind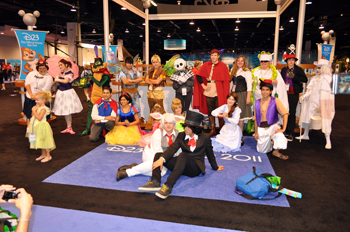 Disney fans dressed up in their favorite Disney costumes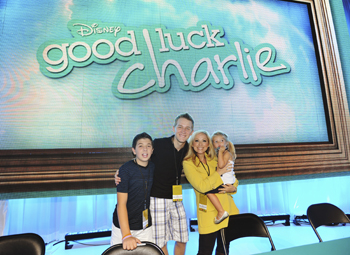 [1]
Part of the cast of "Good Luck Charlie" includes toddler Mia Telerico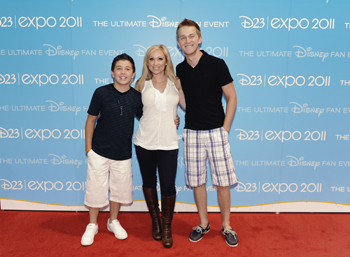 [1]
"Good Luck Charlie" cast (left-to-right) Bradley Steven Perry, Leigh Allyn Baker and Jason Dolley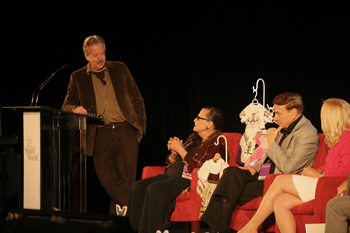 [1]
"It's a Small World" 45th anniversary panel featured (left-to-right) Tony Baxter, Ann Davis, Richard M. Sherman and Kim Irvine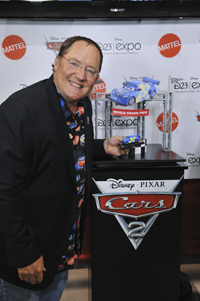 [1]
John Lasseter unveils more "Cars" merchandise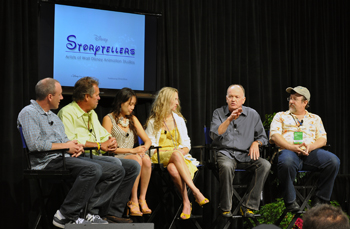 Harrison Ellenshaw (second from right) describes making "Tron"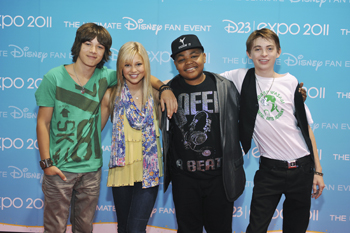 [1]
"Kickin' It" cast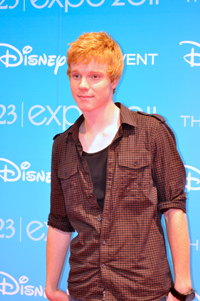 "Lemonade Mouth" actor Adam Hicks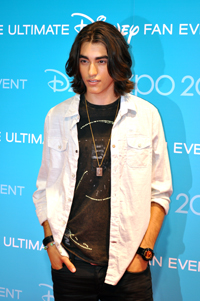 "Lemonade Mouth" actor Blake Michael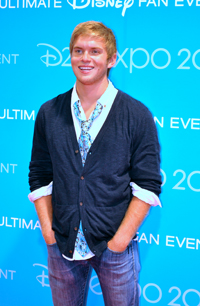 "Lemonade Mouth" actor Chris Brochu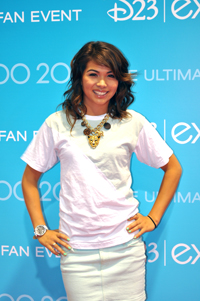 "Lemonade Mouth" actress Hayley Kiyoko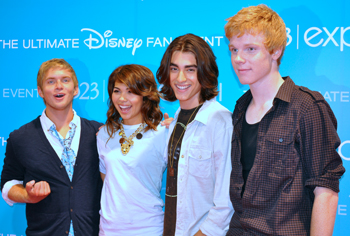 "Lemonade Mouth" cast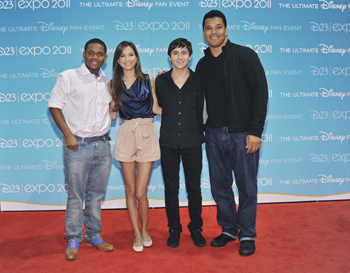 [1]
"Pair of Kings" cast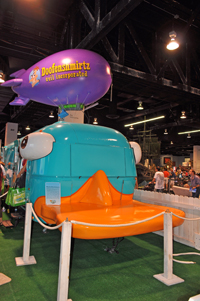 Perry the Platypus's RV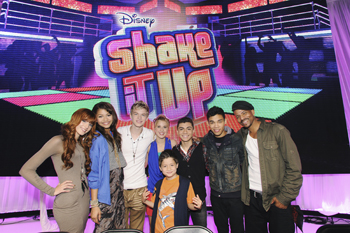 [1]
"Shake It Up" cast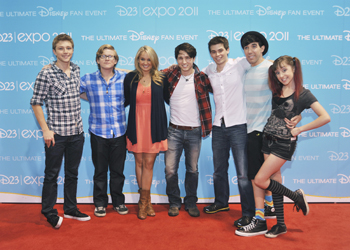 [1]
"So Random" cast
Ad:

About | Site Index | Contact | Terms & Conditions | Links
Custom Search