THE SCREENING ROOM

A year-by-year, film-by-film history of 70-millimeter wide gauge exhibition in Southern California
Compiled by Michael Coate and William Kallay
70mm Equipped Theatre Pictures
LEO S. BING / BING (LOS ANGELES COUNTY MUSEUM OF ART)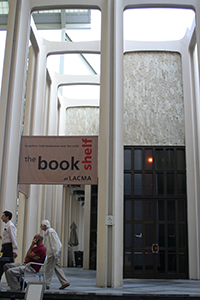 Exterior of the shop and lobby entrance to the Leo S. Bing Theatre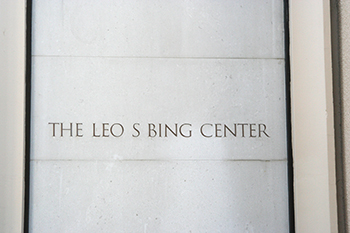 A sign for the Bing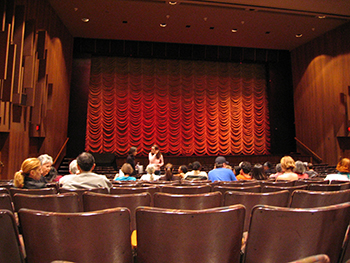 A view of the auditorium from the middle row. The theatre is very similar to a school auditorium. It's very sparse. However, the presentation quality is top notch despite the small screen size.
At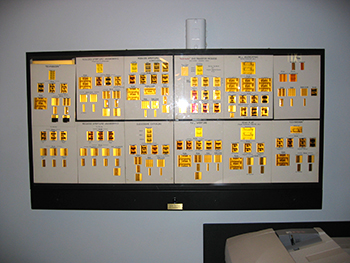 A display board for numerous film formats used over the years, including 16mm, 35mm, scope and large gauge 70mm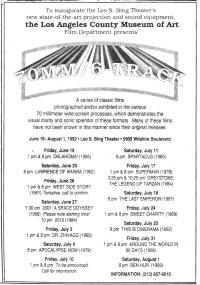 A flyer to the 1992 LACMA "70mm / 6-Track" festival in 1992. [Enlarge] The theatre had installed 70mm projection that year.
Photos © 2012 William Kallay, except where noted. All rights reserved.

Flyer courtesy of LACMA
More 70mm

70mm In New York

70mm In Orange County