THE SCREENING ROOM

A year-by-year, film-by-film history of 70-millimeter wide gauge exhibition in Southern California
Compiled by Michael Coate and William Kallay
70mm Equipped Theatre Pictures
EGYPTIAN / AMERICAN CINEMATHEQUE / LLOYD E. RIGLER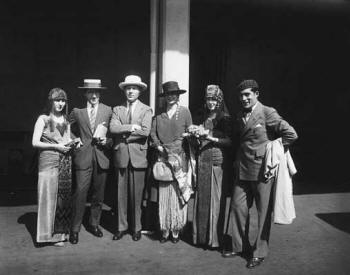 [1]
Sid Grauman (third from left)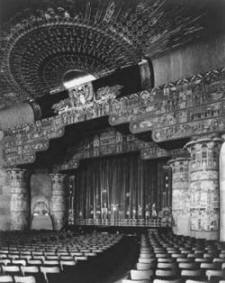 [1]
Egyptian's auditorium (c. 1920s)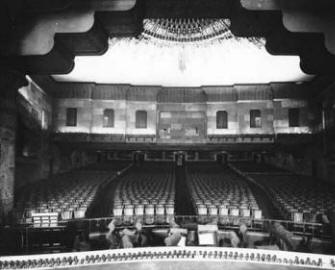 [1]
A view of the auditorium from the stage and screen (1926)
At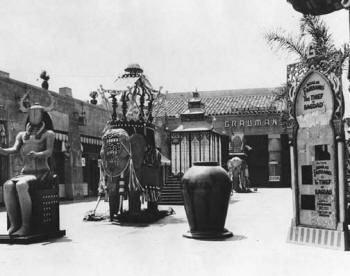 [1]
Courtyard set-up for "The Thief Of Baghdad" (1940)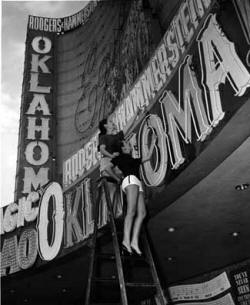 [2]
Beauties pose for a promo picture for "Oklahoma!" (
1955
)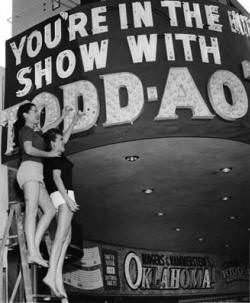 [2]
A picture from an era that valued showmanship...yes, in more ways than one!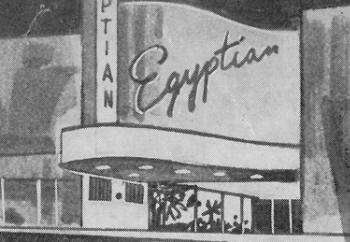 [3]
Artist rendering of Egyptian becoming a D-150 theatre (c. 1960s)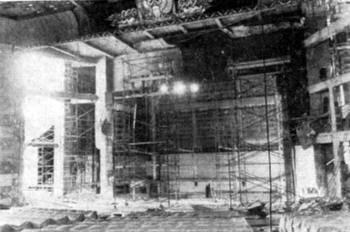 [4]
The theatre was remodeled in 1968 for D-150 presentation within a six week time span — This is a view of the former screen area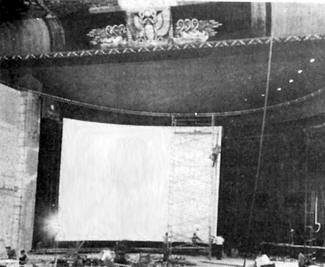 [4]
Workers install the new D-150 screen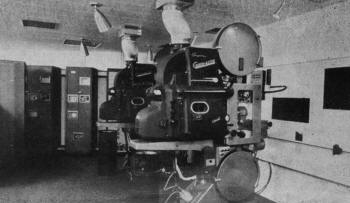 [4]
D-150 projection equipment with 8-Channel Ampex Sound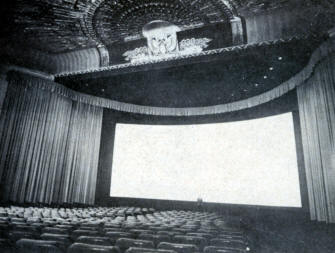 [4]
D-150 screen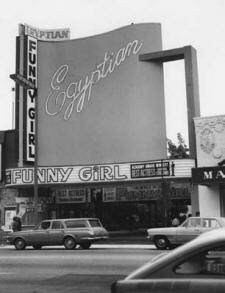 [1]
"Funny Girl" played as a reserved seat engagement beginning in
1968
(Picture taken in 1969 after Barbra Streisand won the Oscar for Best Actress)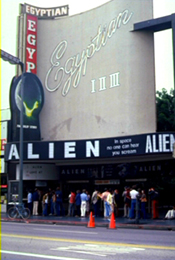 [5]
"Alien" played to huge audiences in
1979
[5]
Eager Earthlings await their fate from the "Alien" in front of the Egyptian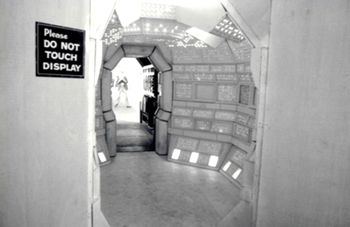 [5]
Part of the set of "Mother" was located at the theatre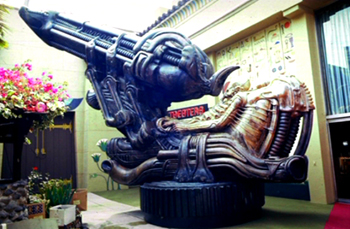 [5]
The "Space Jockey" prop sat in the Egyptian courtyard during the engagement...until it was vandalized by some mean-spirited Earthlings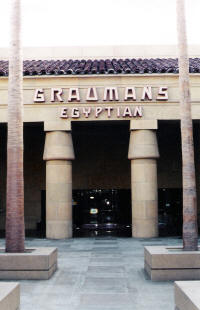 [6]
The Egyptian in 2003 — The theatre was re-modeled by the
American Cinematheque
and re-opened to the public on December 4, 1998.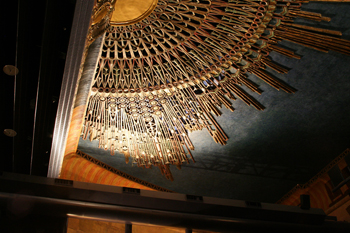 [6]
The ornate Egyptian ceiling in 2006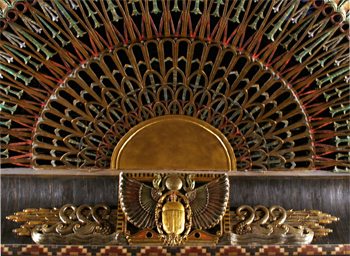 [6]
The ceiling's detail in close-up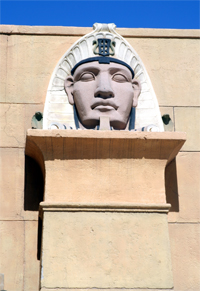 [6]
Much of the Egyptian's interior was gutted during the restoration, but some things like this sculpture remain in the courtyard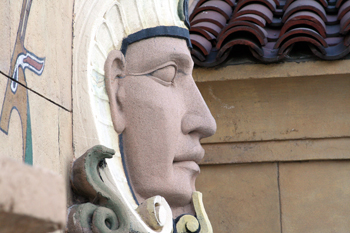 [6]
Sculpture up-close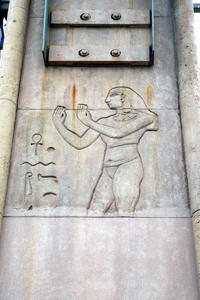 [6]
A hieroglyphic in the courtyard of the Egyptian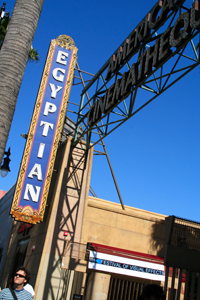 [6]
[1] Los Angeles Public Library / Los Angeles Chamber Of Commerce Collection
[2] Los Angeles Public Library / Ralph Morris Collection (Todd-AO pictures)
[3] Courtesy of Robert Weisgerber [4] Courtesy of Robert Weisgerber -- Motion Picture Herald, January 13, 1969
[5] "Alien Quadrilogy" DVD Photo gallery (20th Century Fox Home Entertainment)
[6] William Kallay (taken between 2003-2007)
Special thanks to our photo contributors
Photos © 2012 William Kallay, except where noted. All rights reserved.
Photos used for illustrative purposes and not intended to violate copyrights
More 70mm

70mm In New York

70mm In Orange County